POST-GRADUATION LIFE TRACK
Career Author Presentations
Thursday, June 29th from 11 am – 7 pm EDT
Make a difference
Get recognized for your efforts
Prepare for rapid advancement!
You are entering the most dramatic career change you will ever encounter in your life. What have you done to successfully transition to your first professional job and life as an independent adult? Each author will share three tips on how you can quickly and successfully make your transition!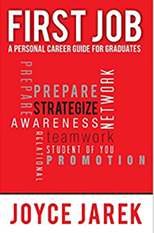 Joyce Jarek 11 am – 12 pm EDT
How to Make an Amazing Impression on Your First Boss
Your new boss will have high expectations of you and will expect you to hit the ground running. Joyce will share with you critical behaviors, actions, and strategies that will help you impress not only your boss but your new colleagues too!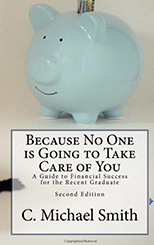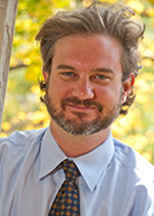 C. Michael Smith 12 pm – 1 pm EDT
Which is Worse? A Company Requiring a Drug Test, or Doing a Credit Check!
The cost to do credit checks has dropped so it's becoming common for employers to conduct credit checks on evenentry-level jobs. That includes you! Now that you are out of college you need to learn how to check and manage your credit reports to ensure it doesn't become a stumbling block to future advancements.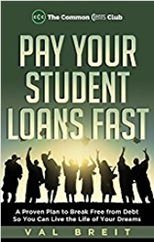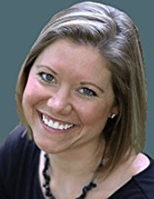 Val Breit 1 pm – 2 pm EDT
Three Strategies to Manage Your Student Loan Portfolio and Pay It Off FAST!
If you are like most grads you will be paying $300 or more every month for the next decade. There are a number of ways you can get ahead of that schedule and pay down your loans faster and along the way save thousands of dollars. Join Val for tips that will let you keep your hard earned dollars!
Mark Beal 2 pm – 3 pm EDT
Define Yourself As A Brand That Delivers Value
Employers are hiring YOU! You have to overcome their fear, uncertainty, and doubt about your qualifications and ability to manage the responsibilities of the job you seek. So one of the most important things you need to do is define who you are, what you are capable of, and then identify the industry and companies you want to work at. You will advance your career much more rapidly with a plan.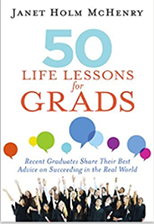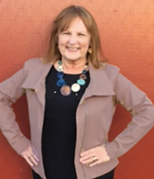 Janet Holms McHenry 3 pm – 4 pm EDT
Tips & Strategies to Succeed from Graduates Who Suffered Ahead of You!
You are about to travel a path that millions of grads before you have traveled. Janet will share research and advice collected from grads on things you definitely should be doing right now to launch your career and things you should avoid. You'll gain confidence, save yourself time, money, and hassles by joining Janet.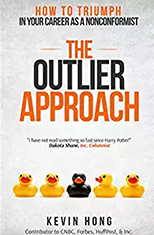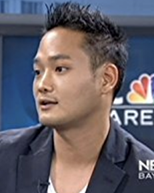 Kevin Hong 4 pm – 5 pm EDT
Career Persistence! Never Give UP! Keep Your Eyes on What You Want to Be
It's your career now. Only you can drive it. You will soon face challenges, as well as opportunities that you have little experience on how to handle them. Kevin will share tips on how you can stay focused on your goals despite the obstacles, negative thought, or issues that are thrown at you.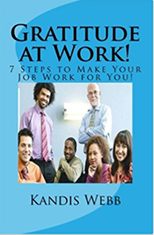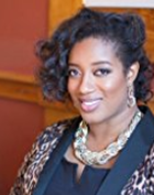 Kandis Webb 5 pm – 6 pm EDT
Your Attitude at Your First Job Will Set the Trajectory of Your Career!
You've heard the phrase, "Work Smarter – Not Harder!" Kandis will share phenomenal ideas on how you can take the job description and responsibilities you've been given and leverage them into the next position you have your eye on.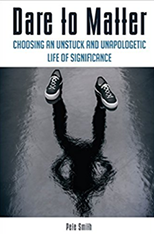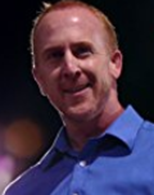 Pete Smith 6 pm – 7 pm EDT
Proven Strategies to Live an Authentic, Meaningful Life!
Your college gave you the academic background to qualify for your degree but more than likely did little to help you gain an understanding of who you are, what you represent, and what you want to accomplish in your career and life. Pete will share thought-provoking ideas to build a foundation to launch and lead a successful life.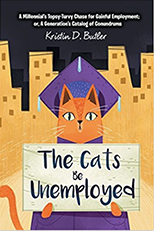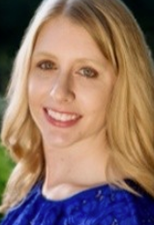 Kristin Butler 7 pm – 8 pm EDT
Lessons from a Cat's World to Create Your Own Employment
Are you a cat person? Cat's can't help the urge to chase and catch mice. When their job is replaced by traps, chemicals, and other methods, they have to adapt. Kristin will help you see why you should be continually adapting in your career in order to stay ahead of an employment market that will be replacing positions with technology and artificial intelligence.
WHAT IS YOUR FAVORITE WORK SONG?